EAST HAMPTON, CONNECTICUT
In the rustic backwoods of East Hampton, small homestead nanobrewery, FAT ORANGE CAT, opened for biz August 2016. Along the Salmon River watershed, this agrarian wood-paneled farmhouse (with forest green aluminum top) relies mostly on locally grown ingredients to craft its delightful small-batch brews.
Brewmaster Mike Klucznik received local awards as a home brewer before embarking on his ambitious zymurgistic journey. And the everchanging lineup of homespun beers he serves (approximately 100 one-offs since the outset) gets dominated by pleasant hazy New England-styled India Pale Ales, earthy farmhouse ales and approachable sour ales.
The serenely sylvan environment surrounding Fat Orange Cat includes canvassed hillside furnishings, picnic tables, a goat farm and loose chickens sprawled across the unexcavated backyard countryside.
Fat Orange Cat's simple raw wood interior includes a central serving station, small black insulated stainless steel brew tanks, Industrial metal-wood table and several walled beer cans.
My wife and I grab a picnic table to begin consuming six fine offerings this warm September '19 afternoon.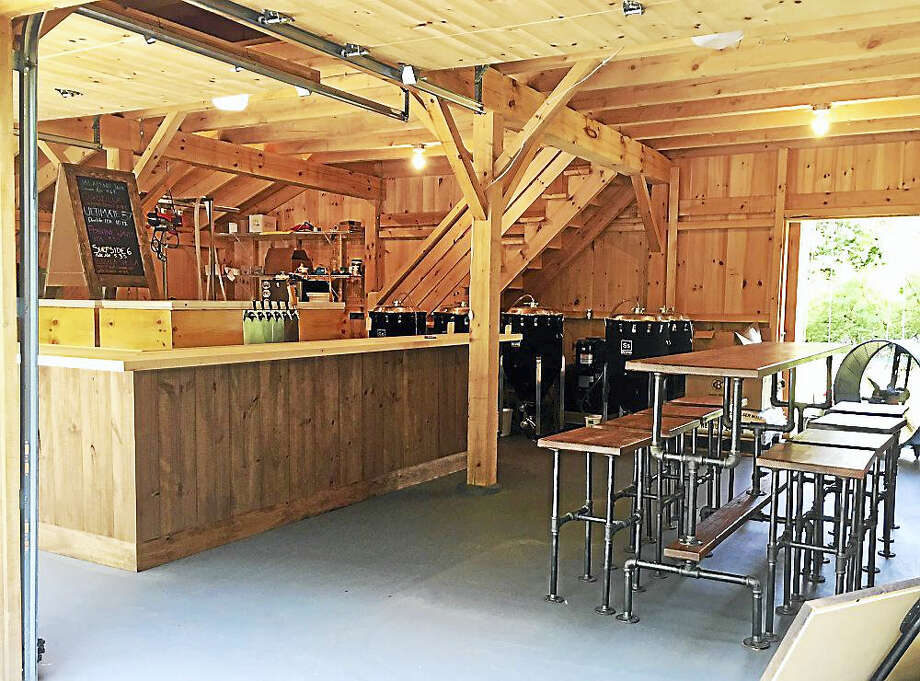 First up, soft-toned flagship, Jalapeno Cream Ale, brought mild jalapeno heat to maize-dried pale malting and spritzy lemon-limed bittering, leaving green pepper sweetness upon the back end.
Another spritzy dry-bodied moderation, Take Me Down Jimmy (a farmhouse ale named after an emphatic yelp from Paul Mc Cartney's "Junior's Farm"), crisply combined zesty lemon tartness with sour white grape esters and phenol hop astringency.
Next came three neatly disparate New England IPA's.
Easygoing Vote For Pedro maintained a laidback Citra-Galaxy-Amarillo hop groove as tangy grapefruit, sweet orange peel and sour lemon juicing gained candied citric tartness, light wood tones and pale malt dryness.
Juicily tropical I Am The Walrus retained a dryly salted pineapple-passionfruit-guava sedation for its relegated floral pine setting.
Better still, tart Lemondrop-hopped refresher, Ask Forgiveness Not Permission, let zesty lemon peel bittering, subtle grapefruit-orange tang and herbal lemongrass minting receive piney resilience.
But the biggest cheers came for mildly acidic fruit juiced Walkabout Peach Raspberry Sour Ale, a terrific Sweet-Tart candied knockoff with Peach Melba and Raspberry Tart suppleness afforded salty mango, tangy orange and sweet red grape illusions atop dry pale malt rusticity.
fatorangecatbrewco.com