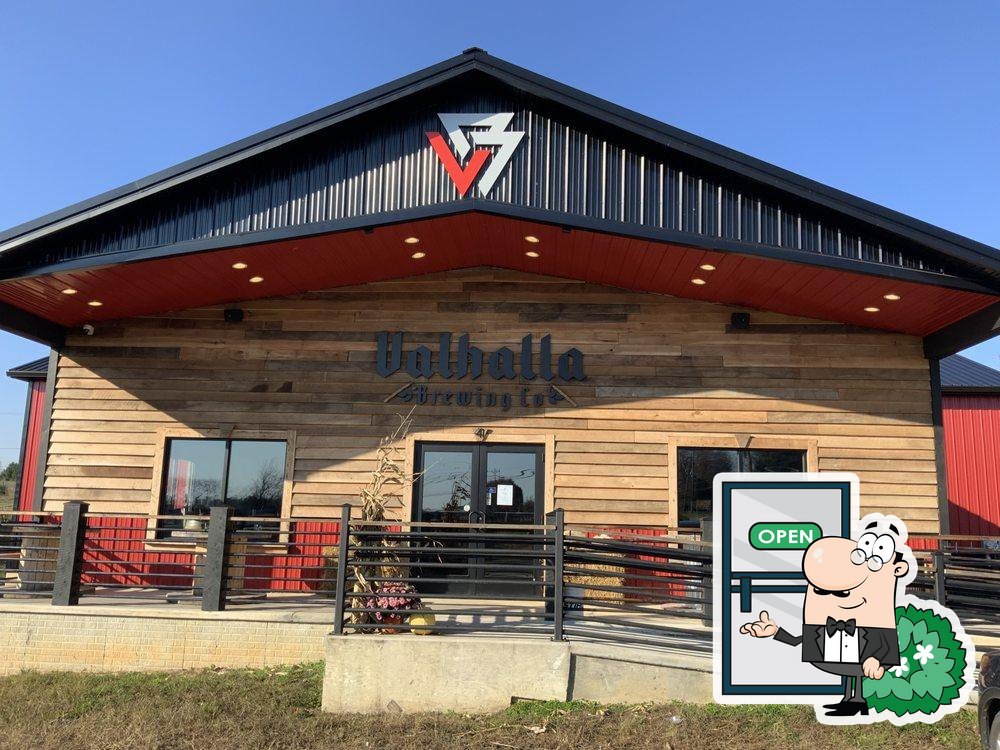 ELKTON, MARYLAND
Located at a fork in the road in the rural small town of Elkton, Maryland (20 miles west of Wilmington, Delaware), VALHALLA BREWING CO. inhabits a fire engine red ranch. Opened during 2017, the cafeteria-styled barn house churns out an approachable array of brews as well as meads to go alongside light pub fare.
A horse insignia post leads to the metal-furnished front deck at Valhalla's wood paneled entrance. Its lofty bright red interior features an elongated 20-seat bar with large backroom brew room. There are 12-plus aluminum-backed tap handles – some serving outside brews such as Germany's respected Reissdorf Kolsch and local RAR's Bucktown Brown. Several community tables fill out the gray cement-floored pub and several TV's add a sportsbar angle.
I saddled up to the bar to enjoy four fine suds during New Years Day, 2022.
Splendidly sheening flagship IPA, Hiking Viking, brought candied orange tanginess, yellow grapefruit bittering and peachy tangerine sweetness to the fore alongside mild pine resin above dry pale malting.
Dry Citra-hopped IPA, Citra Smash, let lemony mandarin orange spritz perk up piney herbal licks underscored by crystal malt sugaring.
Spelt-grained rusticity and mild herbage guarded Benediktiner Oktoberfest, leaving oily brown leaf astringency upon its biscuity melanodin malting.
Mild nut-charred dark chocolate gained mossy wet leaf astringency for Friggs Robust Porter, picking up a snip of dry burgundy wining.