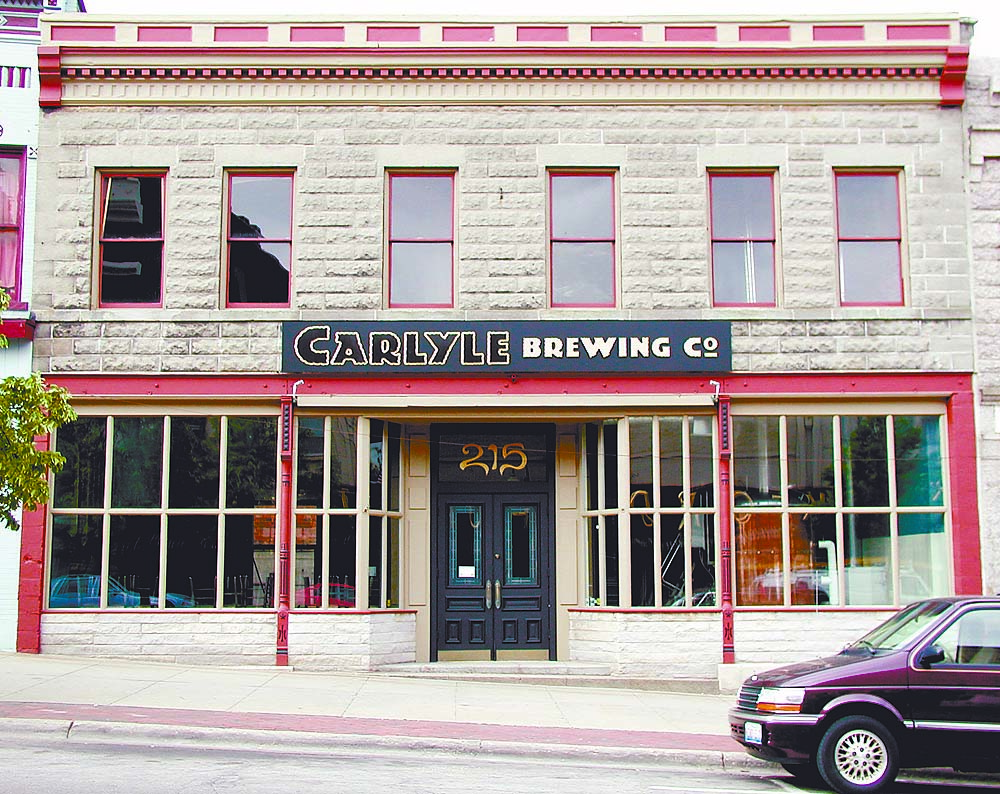 ROCKFORD, ILLINOIS
Sojourned August, '06, industrial northerly Illinois municipality, Rockford, flaunts one of America's greatest brewpubs, the astonishing CARLYLE BREWING. Located right in the heart of town, this diminutive no-frills Mecca may have only a few booths, tables, and bar chairs (plus a brief pizza-sandwich-snack menu) but its impressive array of beers will impress connoisseurs.
Listed in order of preference, the best fare included slow-sipping malt-caramelized maple-sapped brown-sugary Blessed Brown (finishing with silken burgundy-brandy-sherry caress), dry piney-fronted hop-embittered hickory-burnt orange-grapefruit-pear-pineapple tropicalia Humulus Lupulus IPA, and malt-candied papaya-kiwi-banana-cherry-drenched Belgian Dubbel.
Nearly as great were pecan-wafted toffee-molasses-sweetened banana-breaded clove-spiced Dunkel Weizen, soothingly sweet vanilla ice cream-like dessert peculiarity Vanilla Cream Ale (with its almond-tinged Scotch tingle and fuzzy citric slip), dainty coughdrop-like coriander-lemongrass-hinted Trigeminale, and Humulus' lighter version, the creamy citric-lined wood-varnished marigold-tinged carrot-asparagus-insinuated Lil' Loopy.
Though docile black coffee-soured, dark chocolate-chalked, espresso-milked Stout and lazily fruited, chocolate-backed Scottish Ale fell short of perfection, the terrific Pilsener bettered nearly anything in mainstream market, bringing buttery honeyed wheat segue to sugary cereal-oats midst, creamed corn blitz, and earthen barnyard-hay base.